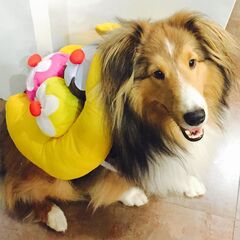 Emu is a Shetland Sheepdog, he was named after a large flightless bird and was adopted in 2014
She first introduced Emu in 2014 via instagram [1]
Miley got a tattoo of Emu in April 2017. [2]
Emu was in the Malibu music video.
Emu's nicknames are 'MuMu' and 'Perfect'.
Mary Jane & Emu love watermelon.
Emu is Miley's most behaved dog.
He appears on Miley's merch. [3]
Miley has thrown Emu a birthday party.